Solidpixels can do the same thing
as the world-class websites
for hundreds of thousands
We spent 14,000 hours on development of the solidpixels website and projected thereto 10 years of our professional experience with work for top clients. Thanks to that you have the opportunity to create a website that is routinely developed for over a year by out competitors.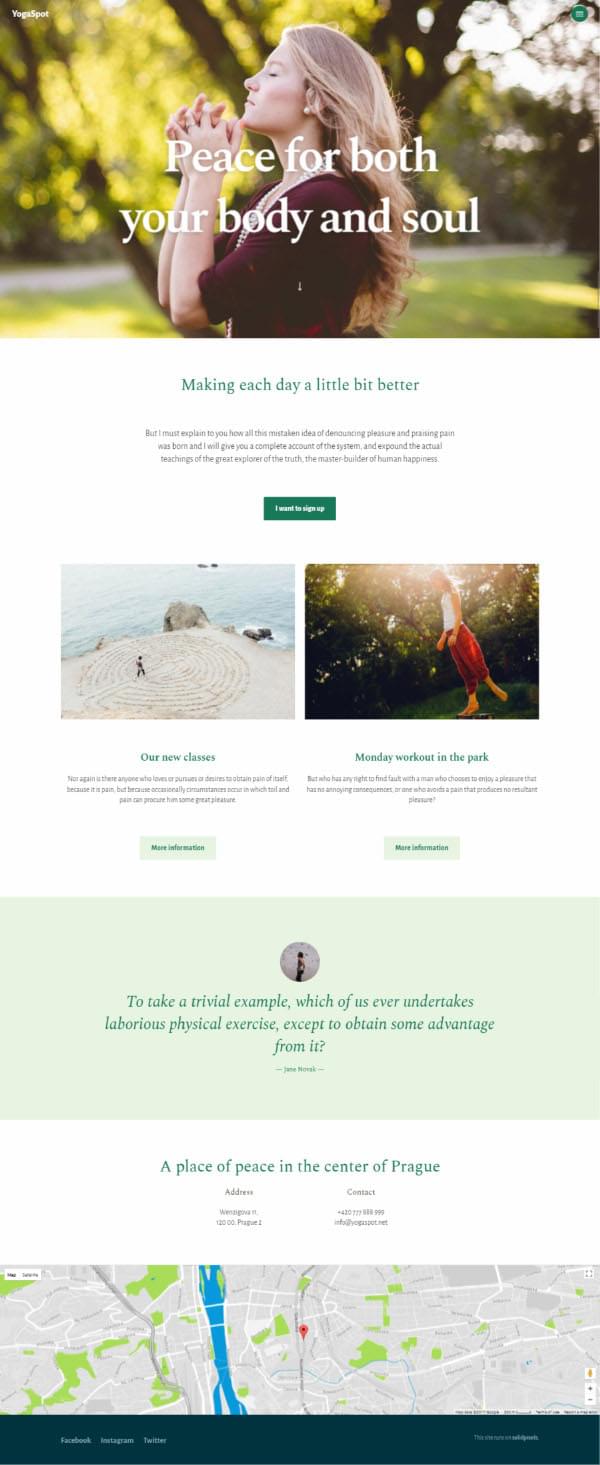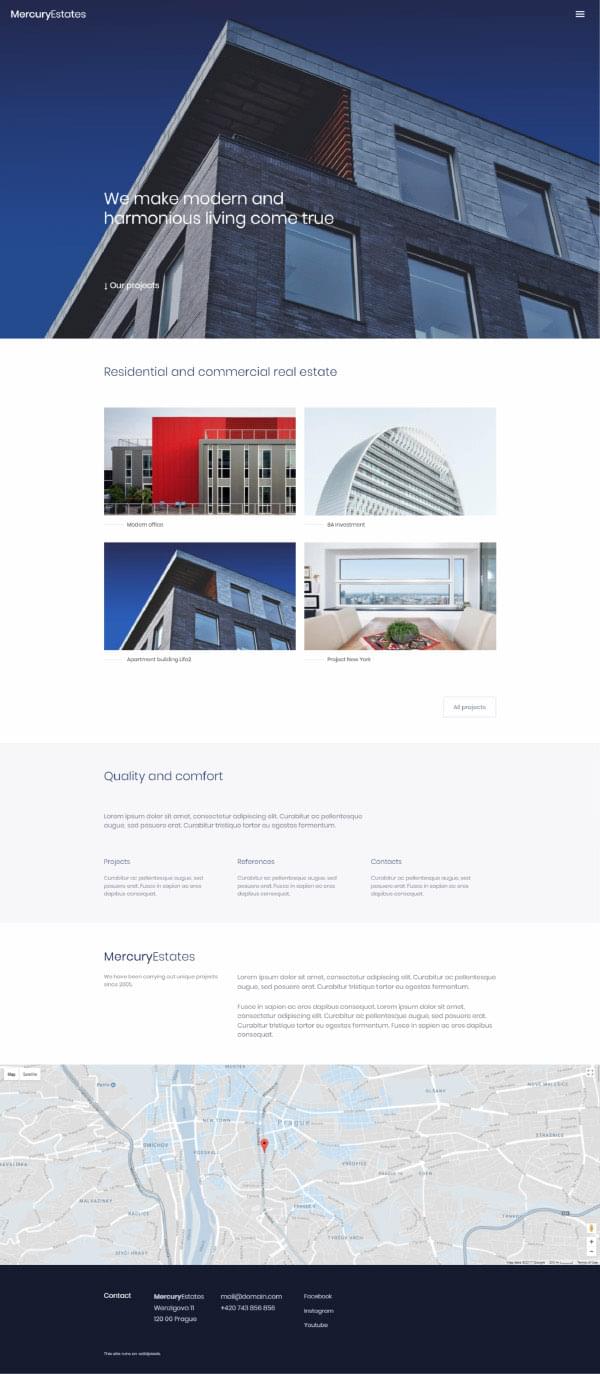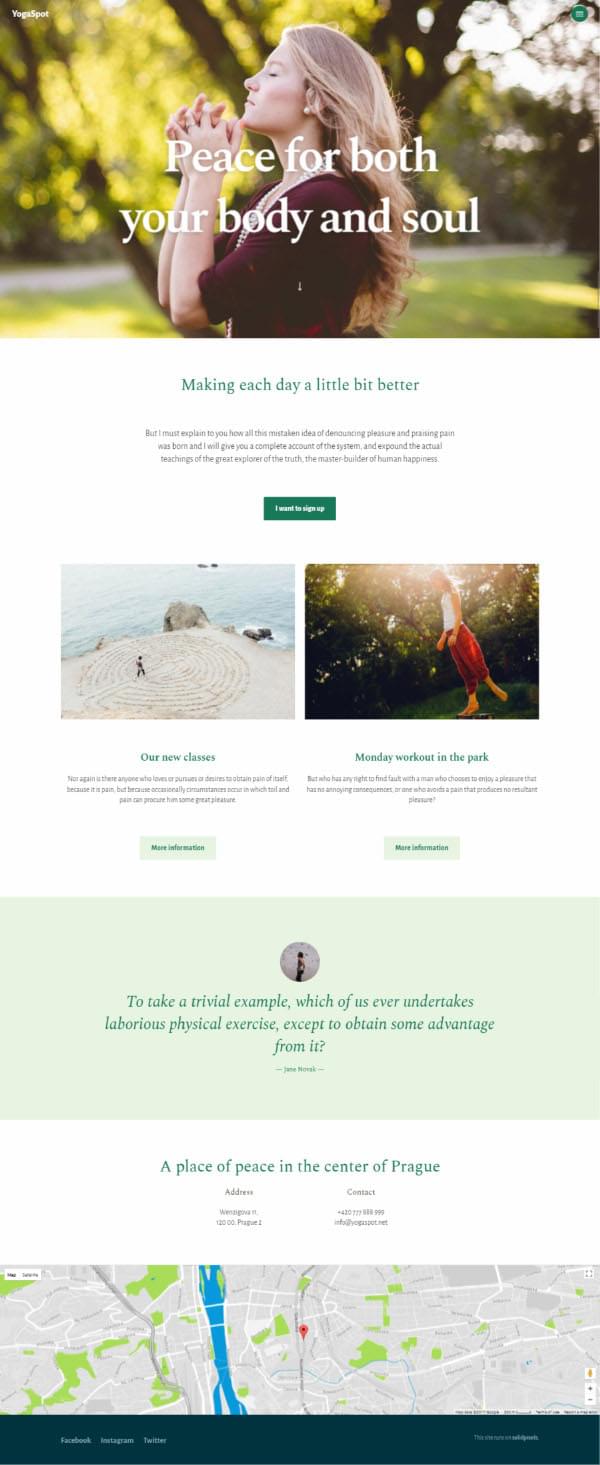 First-class website. Right from the beginning
You can launch a website that looks great in only 6 seconds. In another half hour, you can adjust it to be exactly what you need. And sure, it is going to bring you great business results.
Set up and customization
Each template has a wide set of options. From uploading of your own logotype, changing colours and photos through to setting up of menus. Simply to make your site uniquely yours.
Each solidpixels website is unique
Are you afraid that your website will be the same as hundreds of others? No need to – you can change the original template beyond recognition in a few minutes. Feel free to choose any business website and let us know that you want something similar. We'll show you how to do it with solidpixels.
Design is just a means to the goal
Top UX designers and marketing experts worked on development of solidpixels. And each template went through several rounds of user tests. The result is a website your grandmother would grasp in no time.
Need a video? Just insert a link
Do you like websites displaying video content on the background? Just shoot one, upload it to YouTube or Vimeo and insert the link to the administration. On the homepage or subpages - as desired. The video will be inserted before you manage to press F5 key.

Elaborate effects enhance the website experience
Thanks to the Parallax effect, your site will look like 3D. Fixed background will highlight the most important elements of the page. And when a photo is clicked at, the background of the web page will become dim or blurry. It's only up to you what effects to use.
Powerful editing system,
easily controllable by even a layman
The times you had to call a programmer to carry out each website editing have been long gone. Anyone who knows how to work on a PC can work with solidpixels too. That's how simple it is.
Blocks dragging
Texts, pictures, galleries, videos, buttons ... just drag individual blocks to the page and put them together as a kit. Automatic alignment along guiding axes is a matter of course.
All changes instantly on the web
When you modify anything in the solidpixels administration, the change will appear on the web in 100 milliseconds. With other websites this usually takes seconds - or weeks, with agencies.
As many languages as you want
Are you running your business abroad? You can create any number of language mutations with solidpixels. And do not worry about annoying redirects to your homepage when you change the language – it will always remain on the current subpage.
Text
It does not matter if you copy the text to the web from a Word file or from notes. Solidpixels adjusts both the fonts and their size to match the rest.
Picture
Solidpixels adjusts the size and aligns the aspect ratio for each uploaded photo to display well both on a big screen and on a mobile phone.
Gallery
You upload photos with one click and you customize the look of the gallery with another one. So, if the default square format does not suit you, you can change it into rectangles in a second.
Video
Ctrl + C, Ctrl + V. Uploading a video to the web is a question of copying a link from YouTube or Vimeo. Plus, you can add different videos to each subpage.
Forms
Select boxes, check boxes, mandatory items, automatic check-up of filled-in fields, layout modification - Solidpixels can literally work miracles.
Dynamic listings
Solidpixels websites are in no way static. For instance, in case of a website of a used cars mart, you can draw driven kilometres or colours from a database file - and not to slavishly type them for each car separately.
Website where your visitors may feel safe
HTTPS protocol, SSL encryption and security certificates are commonplace with solidpixels. The data from the completed forms are therefore absolutely safe.
HTTP/2
It is not just safety – solidpixels also offers speed. HTTP/2, in comparison with the traditional HTTP, can handle simultaneous requests - it can download images, text, and navigation at the same time. Solidpixels sites are faster than 95% of global websites, without exaggeration. For instance, "our" Tesla website is 20% faster than the original.
SSL encryption
All the data that your customers enter to the website are encrypted. No one can read them and, on top of that, you get the plus points with Google. Your SEO consultant will be excited.
Solution you link with both analytics and CRM
Solidpixels websites are open to the entire world – they communicate with Google Analytics, Google Tag Manager, social networks, heat map software, or CRM Raynet. And if you need something specific we'll program it for you.
Social networks
Facebook, Twitter, Instagram ... inserting icons of social networks or "like" buttons on solidpixels websites is a matter of three seconds. On top of that, you can set up automatic displaying of a new post on your website.
SEO
For each page, you can fill in a title, a caption or other metadata. And if you do not know how to do it, there is help available from leading Czech SEO consultants.
Analytical tools
Solidpixels can be easily linked to Google Analytics, Google Tag Manager, or temperature maps software. You will need no programmer to do the link - you can do so on your own with a few clicks.
Forms
When a customer fills in a form on your website, you know exactly what URL from. His or her email will be automatically uploaded to the MailChimp database. And the data will be written into a prepared Google document or CRM Raynet. Such connections normally cost tens of thousands.
Hosting on the best servers in Central Europe
When you have a first-class website, you need first-class technical background too. That's why we place all solidpixels sites on ServerPark - the state-of-the-art data-centre in Central Europe.
Hosting
All solidpixels websites run on ServerPark - the state-of-the-art data-centre in Central Europe. It runs 8,000 servers and meets the requirements of the highest TIER IV certification as the only one in the Czech Republic.
Updates
Solidpixels websites are better and better every day. The list of the biggest changes is posted on this page. And you do not have to pay anything for them, our customers get them automatically.
We are here to help when you need
You are never alone with solidpixels. Our video tutorials will help you to develop your website, professional customer support will answer your questions. And to be on the safe side, we will back up your website every day.
Help in the administration
You may have noticed that there are small question marks displayed in the solidpixels administration. These are to give you a little help from us - if you, for instance, do not know how to fill in the title properly from the perspective of a SEO.
Regular backup
Sometimes you can overdo the website modifications and you wish you could undo them. If this is the case, just call us. We back up your website every day and we'll be happy to get you an older version. Up to 10 days back.